Posted by Jay Suthers on Sep 21st, 2021
Meditation cushions come in many styles and shapes. Though they are all designed to provide support during sitting meditation, it can be difficult to choose which one will work best for you. Since our mission is to support the practice of meditation, we have assembled a list of some of the best cushions available here at Sage Meditation and elsewhere.
The Pillbox Shaped Cushion - Available at Amazon.com
This simple round pillow offers the right amount of lift for those with a little more experience. It comes with two interchangeable covers and is filled with buckwheat hulls.
The Cosmic Cushion - Available here at Sage Meditation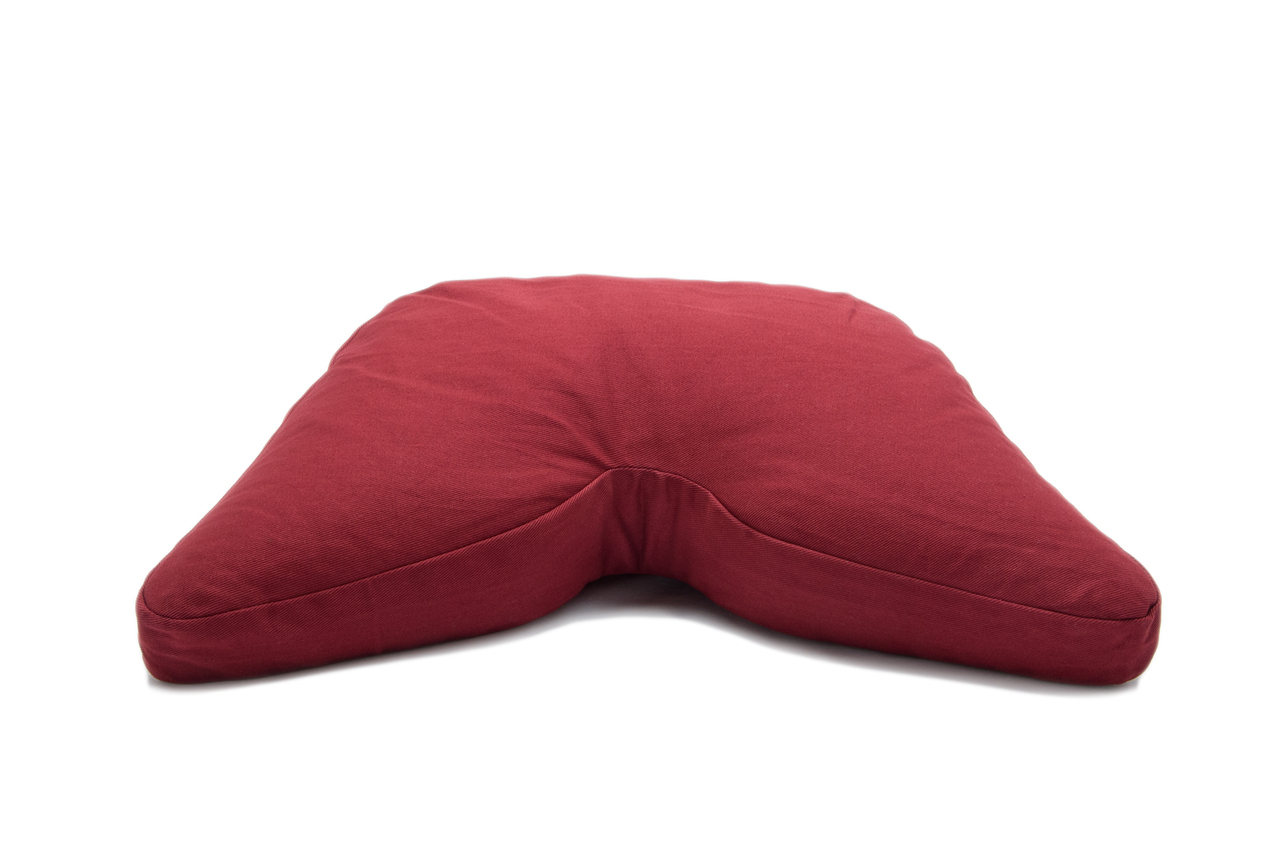 The Cosmic Cushion is our own unique design. It offers full support under the buttocks and upper thighs - you sit fully on top of it. It's built-in slope helps beginners and experienced meditators to get into the proper posture for meditation.
The Alexia Meditation Seat - Available at Amazon.com
This meditation seat design goes to the extreme in meditation support. As you can see, you completely nestle yourself into this cushion. You sit on the back portion, your knees go on the side bolsters, and your legs and feet go into the opening. This a very expensive seat, but many report that it is well worth the cost.
Gaiam Acupressure Crescent Cushion - Available at Amazon.com
The acupressure meditation cushion is an interesting and challenging design. The white disks on the top surface are solid plastic with tiny acupressure points. They create a slight prickly sensation that reduces numbness in the legs - a frequent issue with sitting meditation.
The Brentwood Home Crystal Cove Meditation Cushion - Available at Amazon.com
This meditation cushion is by no means unique nor is does it offer anything new to meditation seating. But, it is very nice looking and does have some comfort-designed features such as buckwheat hulls, an oval shape so it can be used in either direction, and an affordable price with free shipping at the time of this writing.
Handwoven Meditation Cushion - Available at Amazon.com
This is probably a cushion that you never knew existed. The cover is made from handwoven plant fibers. Despite its basket weave appearance, it is actually quite flexible and soft. The original round Zafu cushions made centuries ago were probably designed this way and, as with this cushion, stuffed with cattail fibers. You receive 2 with your order and can stack them for additional height.
Mindful Modern Floor Chair with Cushion - Available at Amazon.com
For floor sitting whether for meditation or relaxing, this chair-style meditation cushion set is simple and practical. Some of us just aren't designed for sitting meditation without some back support. At Sage Meditation, we offer the well-known BackJack Chair, which is a simple and affordable design. It's just not well suited for long sitting meditations. The Mindful Modern chair is larger and offers additional padding for greater comfort.
Inflatable Meditation Cushion - Available at Amazon.com
Finally, for those who meditate on the go, this inflatable meditation cushion is ideal. It is lightweight and, when deflated, takes up very little space in your luggage. The felted surface provides a good surface that prevents you from sliding down its built-in slope.
Stay tuned to our blog as we introduce other great products for meditation, yoga, and massage therapy.
If you would like to comment on this blog or have any questions, please feel free to Contact Sage Meditation Customer Service.
NOTE: Clicking on the products shown as "Available at Amazon.com" will open a new window in Amazon.com. Sage Meditation may earn commission on any subsequent purchase resulting from clicking on the link.