Posted by Harry Cline on Feb 3rd, 2023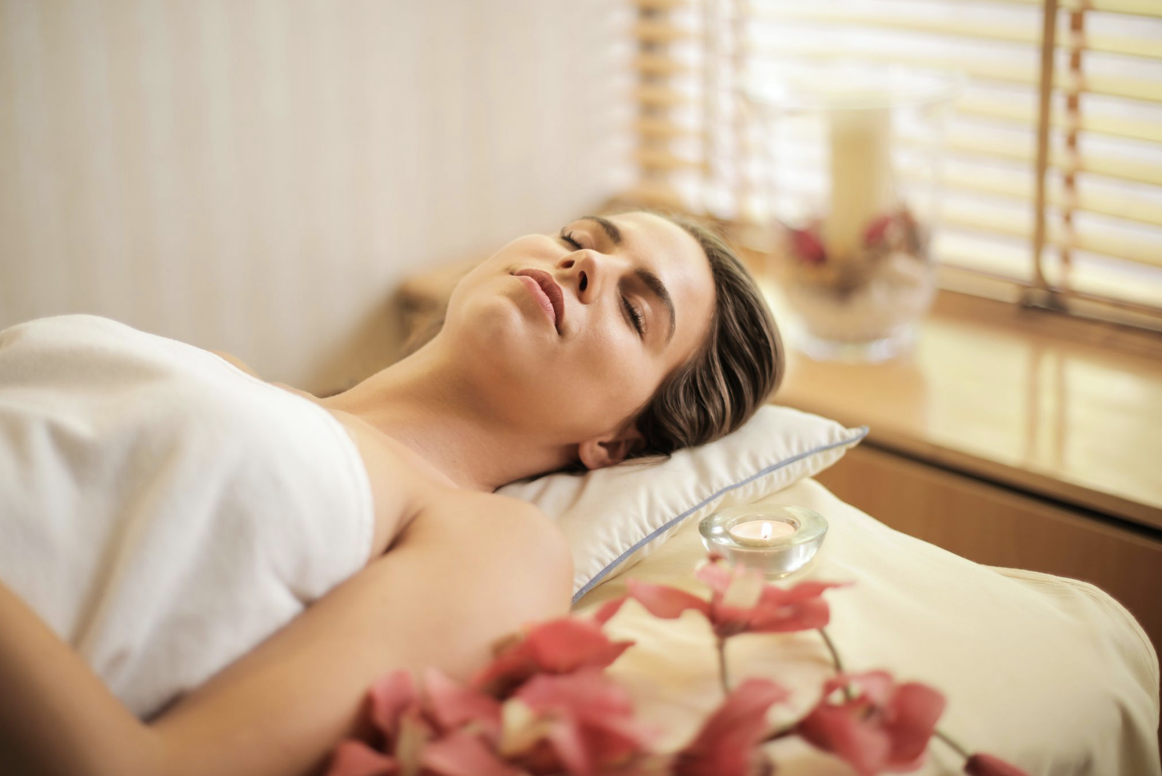 Image via Pexels
The road to recovery is not always an easy one. And even once one gets there, it may take some time to feel confident within yourself again. Start out by fostering kindness for yourself. It's helpful to refrain from comparing yourself to others or engaging in negative self-talk. If you've traveled a difficult path and are struggling to approach the world with confidence, Sage Meditation shares some steps you can take to feel better than ever!
Remember to Exercise
Exercise is an easy, but not too easy, tool to gain confidence. It's easy in that it's a simple decision to get your fitness levels back on track; it's not so easy because you'll have to put in a lot of time, effort, and dedication to get to where you want to be. However, once you achieve your fitness goals, the world is sure to notice all the effort you've gone to. And you're guaranteed to feel happier and more confident than ever as you reveal your new fabulous, fitter self.
Follow the Right Diet
Following the right diet is as vital to recovery as it is to feeling better about yourself overall. Furthermore, eating a balanced diet is essential to having great hair and skin. Healthy food can also affect your mood, as well as help you achieve your fitness goals.
Prioritize Relaxation
If you're especially tired or worn out on the way to making these positive changes, then rest and relaxation are vital. This may be in the form of meditation, which can do wonders for reducing stress and anxiety, as well as helping you to feel centered and more conscious of your true inner self. You could also consider taking a mini-holiday, or just doing something as simple as going for a walk or jog in the fresh air to calm your senses. Not only can these practices help you cope with stress, they can also increase your overall sense of happiness.
Change Careers or Start a Business
Perhaps, in addition to making those smaller changes regarding one's everyday habits, bigger changes may also be necessary to impact the end result significantly. For example, one of these life changes may include a change of career if it's not bringing the same joy as it once did.
On the other hand, maybe you no longer want to work for somebody else but want to start your own business instead. Taking on a big project like this will take a fair amount of preparation beforehand, so it's best to be as prepared as possible before venturing forth. Steps to start a new business include determining how you'll advertise and market your offering, the structure of your business, how to obtain startup capital, and your financial projections. Starting your own business can be challenging but also very rewarding.
If you're self-funding your business startup, figuring out how to afford your up-front business expenses is a necessary part of your plan. If you lack the savings you need, you may want to consider refinancing your mortgage. Whether you get improved terms that save you money month to month or you cash out some of your home's equity, refinancing can be one useful solution to your business's cash needs.
Look Good to Feel Better
Oftentimes a good dose of retail therapy that can have us feeling on top of the world again. Moreover, maybe your wardrobe is in need of a complete overhaul. A few new outfits and a new hairstyle can make all the difference in starting the day off on a positive note, but more importantly on a confident note! Just remember to donate some of your old clothes so you are not adding to clutter in your home.
In summary, feeling confident again after the long road to recovery may be challenging to do. However, it's something that must be done if you want to be ready mentally, physically, and emotionally ready for the exciting opportunities that lay ahead. Prioritize nutrition, fitness, and relaxation and consider changing careers or starting your own business.
Article contribution by guest blogger Harry Cline.
Thank you for reading,

Jay

If you would like to comment on this blog or have any questions, please feel free to Contact Sage Meditation Customer Service.