Posted by Jay Suthers on Dec 6th, 2021
When it comes to finding Meditation Timers, Yoga Timers, Massage Timers or any kind of timer with a gentle, soft, and pleasant sound, the selection is very slim. Of the few gonging timers, chiming timers, or vibrating timers available, the price can range from $20 to over $100. Though some timers are offered as a meditation timer, the sound can be harsh and jarring. Here is a short list of timers that are suitable for these practices.
Click on the images to view and purchase these timers.
Free Meditation Timer
At Sage Meditation, we offer a Free Online Meditation Timer. Simply click on the link (the title in the previous sentence) and choose the length of your session. The session will give you a few seconds to settle in and start with 3 gongs. At the end of the session, you will hear some light taps of the gong followed by 3 gongs to end the session.
This will work with a smart phone, tablet, or desktop computer, but you will want to put these devices in Do Not Disturb mode to ensure you do not have any interruptions from phone calls or notifications.
Good Meditation Timer - $10 to $30
We offer a simple "Kitchen" type timer with 3 types of alerts: beep, vibration, and flashing light. Each alert mode has a separate On/Off switch so that you can select one, two, or all three alert modes. If you use the beep or vibration modes, you will likely want to place the timer under a pillow or blanket to muffle the sound as both can be quite harsh for meditation.
TI150 - On Sage Meditation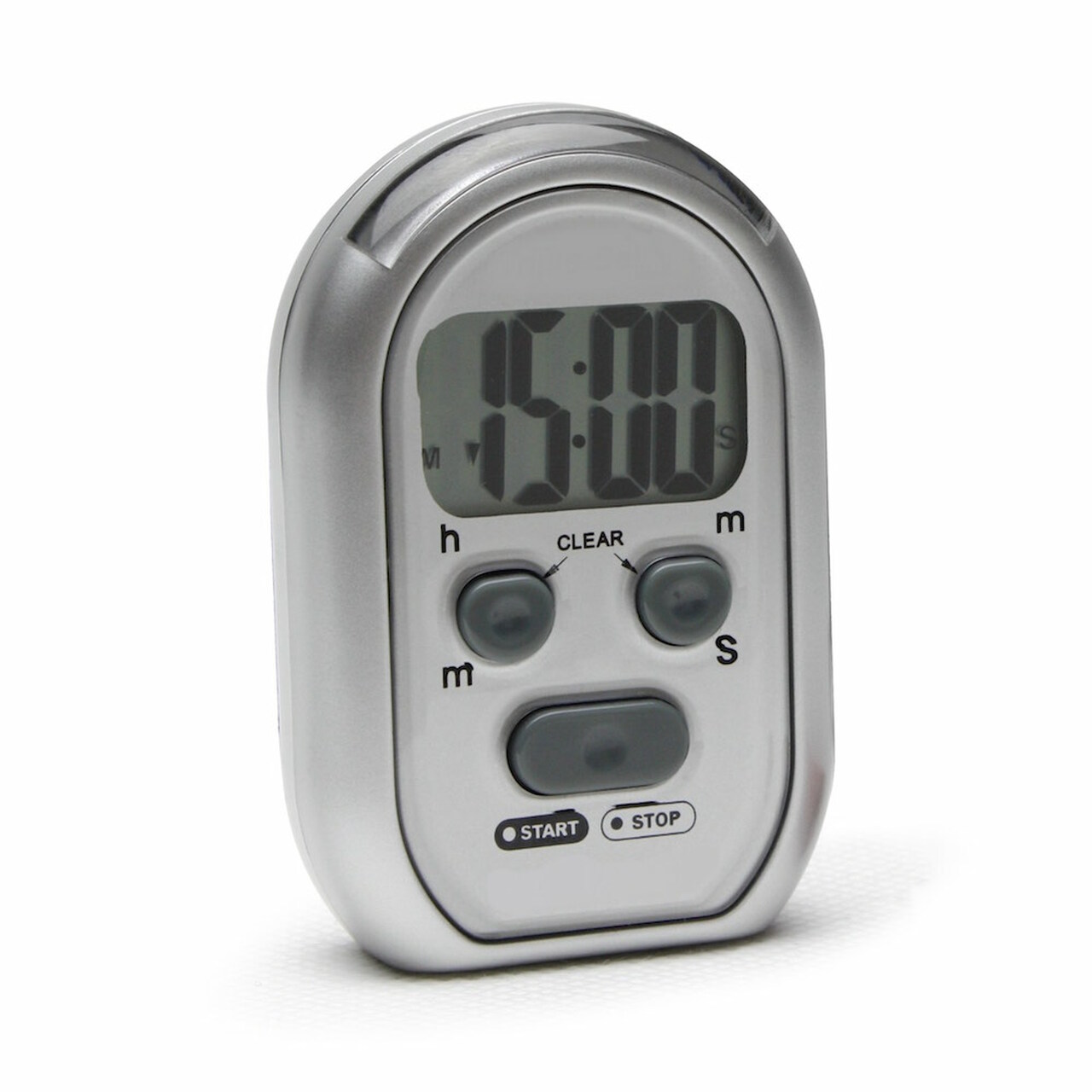 There are other timers available with similar features and, most importantly, a vibration mode.
Visual Timer - Available at Amazon
This is a $10 version of the TI150. It's clearly a knock-off, but just as functional though larger in size and a bit crude compared to the TI130.
CDN TM30 - Available at Amazon
This basic timer is a bit easier to set. Instead of repeatedly pressing Up and Down buttons, it has a numeric pad, which makes setting quick. The vibration mode is still a bit jarring, but putting the timer under a pillow or blanket will make it useful.
Ultrak Silent Timer - Available at Amazon
This is one of our favorites. It has a nice rubbery feel, a sliding door to cover the buttons, and one of the more gentle vibrations.
Better Meditation Timer - About $50
Awake Mindfulness Clock - Available at Amazon with Free Shipping
This device is among the few actually designed for Meditation. It's a nice-looking clock/timer with a gonging sound albeit out of a somewhat tiny speaker. The sound is not deep and rich, but a little on the tinny side. But, when placed at a distance from you, it's a pleasant enough sound.
One caveat with this timer is that it is a bit tricky to set up. It requires pressing buttons in a sequence and settings need to be completed in a certain period of time or it will revert to the time. With a little practice and re-reading the instructions a few times, it gets easier to work with.
The Awake Mindfulness Clock is available at Offgrid Mindfulness.
Best Meditation Timer - About $100
Sage Meditation Pyramid Gong Timers
Of course, the very best meditation timer can be found here, though in limited supply. We are working with the manufacturer regularly to restock these wonderful timers as quickly as they become available. At the time of this writing, we are still dealing with problems associated with low resources and distribution. If you are able to get one of these, though, it is well worth the cost and the wait.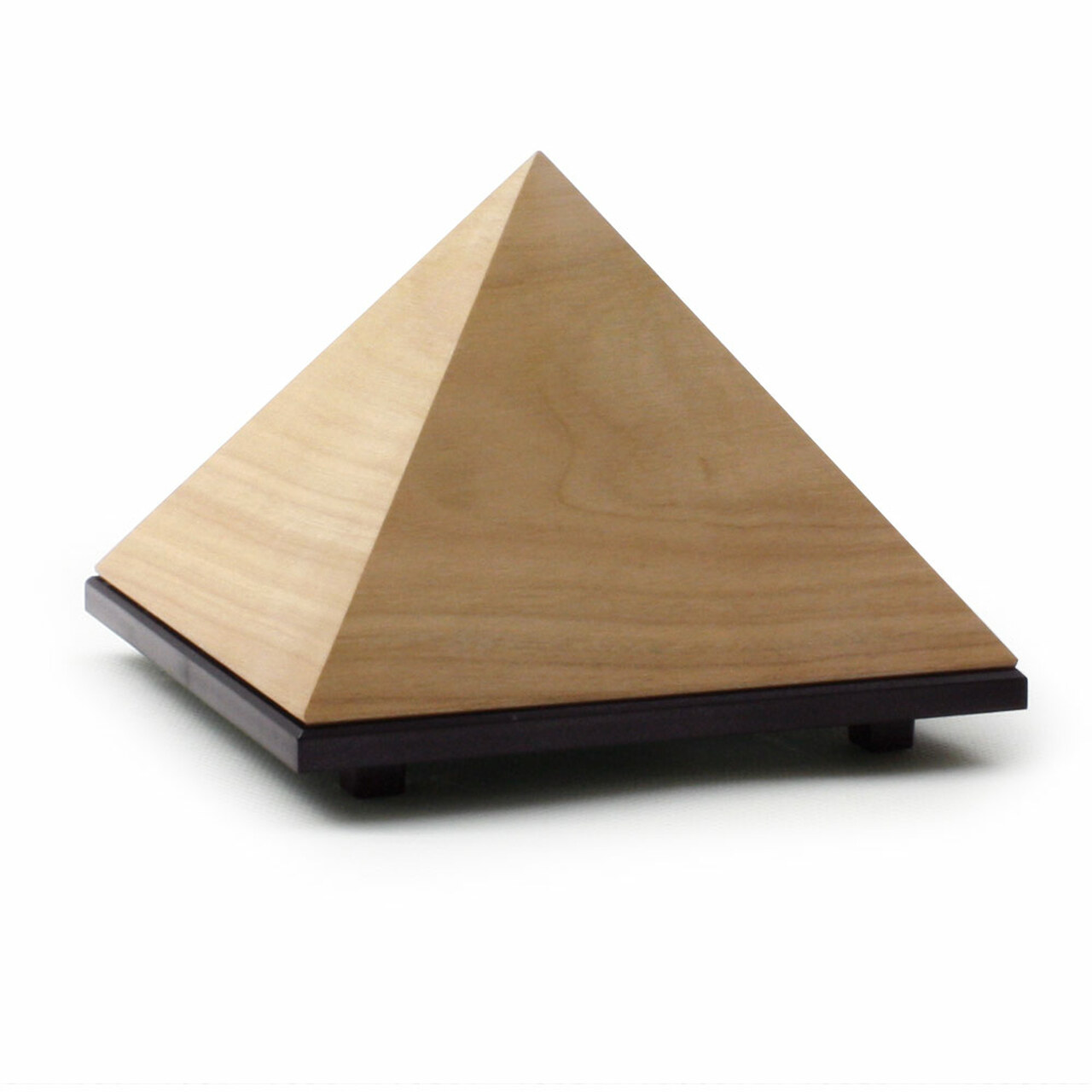 Stay tuned to our blog as we introduce other great products for meditation, yoga, and massage therapy.
If you would like to comment on this blog or have any questions, please feel free to Contact Sage Meditation Customer Service.
NOTE: Clicking on the products shown as "Available at Amazon.com" will open a new window in Amazon.com. Sage Meditation may earn commission on any subsequent purchase resulting from clicking on the link.